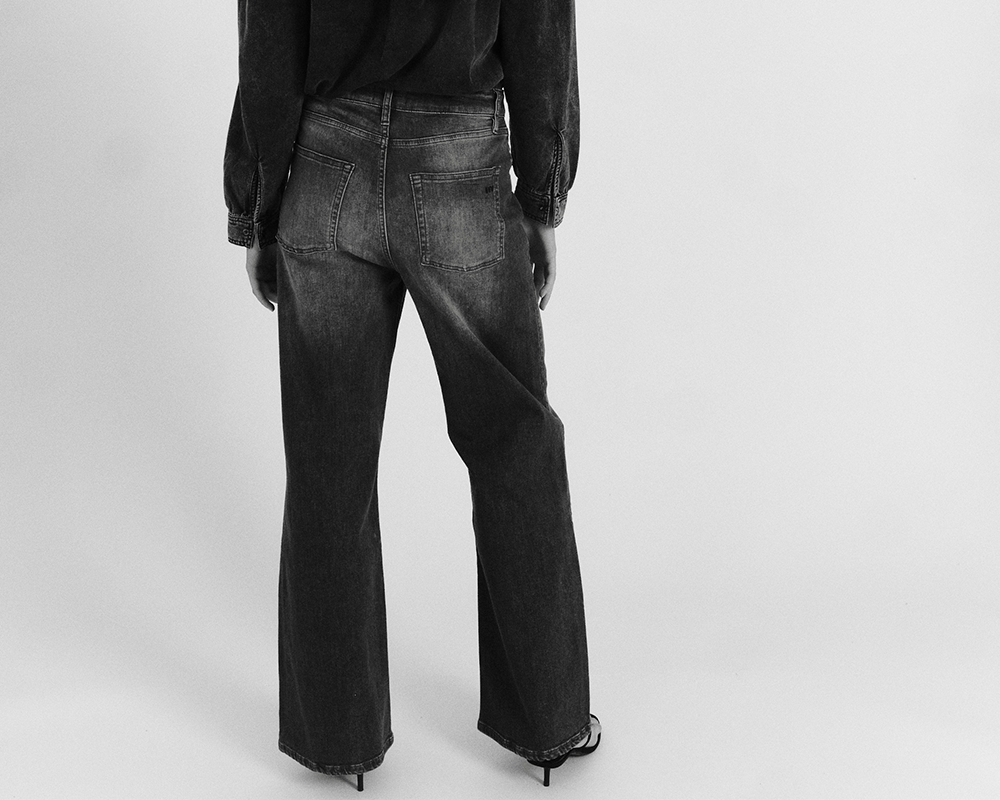 DENIM CARE GUIDE
With every IVY jeans, all women can create their unique style story. Lets guide you through the process of how to treat your jeans, for you to be able to keep your favorite pair much longer.
HOW TO WASH YOUR JEANS

1) Turn your jeans inside out to protect the color from fading through direct contact with the laundry detergent. Make sure the zipper is closed to help maintain the shape.
2) Set the water temperature to cold. Cold water prevents the fabric from shrinking and the color from fading.
3) Choose either gentle or delicate wash to make sure your jeans aren't being put through any unnecessary stress. Also, choose a gentle laundry detergent for darker colors if you have a dark blue or black wash.

HOW TO DRY YOUR JEANS

1) The most important rule to know is, that dryers are a no-go.
2) Therefore, we recommend that you skip the dryer and just hang dry your jeans instead. By hang drying your jeans, or clothes in general, this method preserves the fit and helps you avoid possible shrinkage or fabric twist.

HOW TO TREAT YOUR CLOTHES

1) Washing your clothes at a low temperature is not only good for the environment, it will also make your clothes look good much longer.

2) Aiming to give your clothes that fresh feeling? Washing might not be the answer. A couple of hours in the fresh air will do the trick.

3) Use a wash bag for your delicate pieces to make sure they won't damage or stretch. Turn them inside out to protect the colors.

4) Keep that new look on your clothes by using a garment brush to remove dust, dirt and crumbs.

5) Your jeans should be washed as little as possible.